BHARATIYA JANATA PARTY NOT ALLIED WITH AIADMK says D JAYAKUMAR. ARE TIES STILL IN SURPRISE ?
---
AIADMK announces  no alliance with the BHARATIYA JANATA PARTY as of now and any such decisions would further be decided before elections.
In recent developments, the All India Anna Dravida Munnetra Kazhagam (AIADMK) has announced that it currently has no alliance with the Bharatiya Janata Party (BJP) in Tamil Nadu, and a decision regarding their partnership will be made closer to the upcoming elections. This statement was made by senior AIADMK leader D Jayakumar, who emphasized that this decision reflects the party's official stance and not his personal opinion. Jayakumar also noted that while the BJP expressed interest in an alliance with AIADMK, the Tamil Nadu BJP president, K Annamalai, did not share the same sentiment.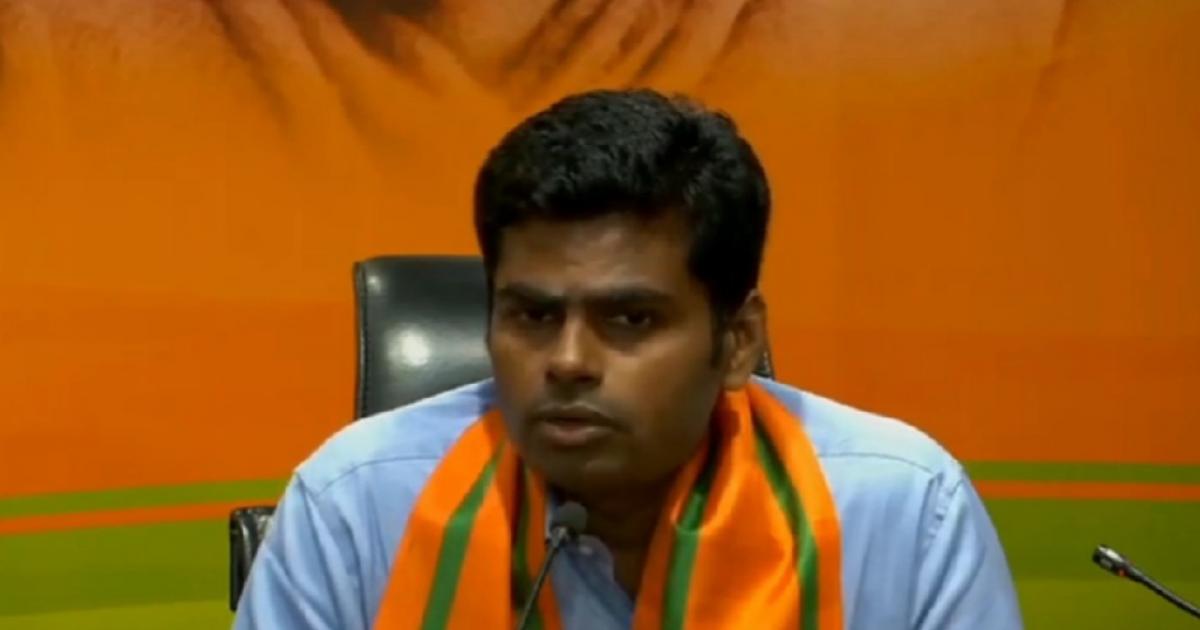 VIDEO REFERENCE :    https://youtu.be/ufD5akn8d04
According to Jayakumar, the primary reason behind this decision is the continuous criticism leveled against AIADMK leaders by the BJP. He highlighted that Annamalai had previously criticized AIADMK's iconic leader, Jayalalithaa, and at that time, AIADMK passed a resolution condemning Annamalai's remarks. Jayakumar expressed dissatisfaction with Annamalai's critiques of AIADMK leaders, including Anna, Periyar, and the AIADMK's general secretary. He stressed that AIADMK's cadre would not accept such criticism, leading to the decision to distance the party from the BJP.
Jayakumar made it clear that this decision to discontinue the alliance would not adversely affect AIADMK's electoral prospects, as the party remained confident of its victory. He also cited concerns about Annamalai's conduct and stated that AIADMK workers would give a fitting response if he continued to target their esteemed leaders.
The ongoing friction between AIADMK and BJP in Tamil Nadu primarily revolves around Annamalai's criticism of late Dravidian stalwarts, including Annadurai, often referred to as Anna, and EV Ramasamy Periyar, as well as AIADMK veterans MGR and Jayalalithaa.
In response to these developments, the BHARATIYA JANATA PARTY asserted that the AIADMK has concerns about the growth of the BJP and the rising popularity of a young leader like Annamalai. Amar Prasad Reddy, a close aide of Annamalai, defended the BJP leader, describing him as principled and incapable of compromising on issues related to corruption or wrong policies. Reddy argued that Annamalai's remarks were related to historical events and that he also held Annadurai in high regard.
The root of the conflict between AIADMK and BJP can be traced back to Annamalai's critical remarks about Annadurai during a demonstration on September 11. Annamalai alleged that Annadurai had made derogatory comments about the Hindu faith at an event in Madurai in the 1950s, a statement that was vehemently opposed by freedom fighter Pasumpon Muthuramalinga Thevar.
Senior AIADMK leaders, including CV Shanmugam and Jayakumar, strongly contested Annamalai's claims, asserting that there was no basis or evidence for his statements. They argued that it was inappropriate to speak negatively about deceased leaders. Annamalai defended his remarks, insisting that he was in politics to protect Sanatana Dharma and Tamil culture and had merely referenced a historical event. He claimed to possess copies of news reports from a prominent national English daily from June 1956 as evidence.
Shanmugam raised suspicions about Annamalai's motives, suggesting that his criticism of the Dravidian icon while the AIADMK and BHARATIYA JANATA PARTY were in an alliance might indicate ulterior motives. Shanmugam questioned whether Annamalai, by aligning with the DMK, sought to undermine the NDA's prospects in the upcoming Lok Sabha elections in Tamil Nadu.
In conclusion, the AIADMK's decision to temporarily sever its alliance with the BJP in Tamil Nadu reflects concerns over continuous criticism of its leaders by the BHARATIYA JANATA PARTY, particularly regarding the party's iconic figures. The ongoing disagreement centers on Annamalai's critical comments about late Dravidian stalwarts and his claims about Annadurai's remarks on Hinduism. The situation remains contentious, with both parties defending their positions and questioning each other's motives as they prepare for the upcoming elections in Tamil Nadu.
ALSO READ:https://top10techz.com/amit-shah-criticizes-the-rjd-jdu-coalition/
Amit Shah throws critical statement about the RJD-JDU coalition as an "oil-water alliance" while also criticizing the INDIA bloc.